14 / 09 / 2020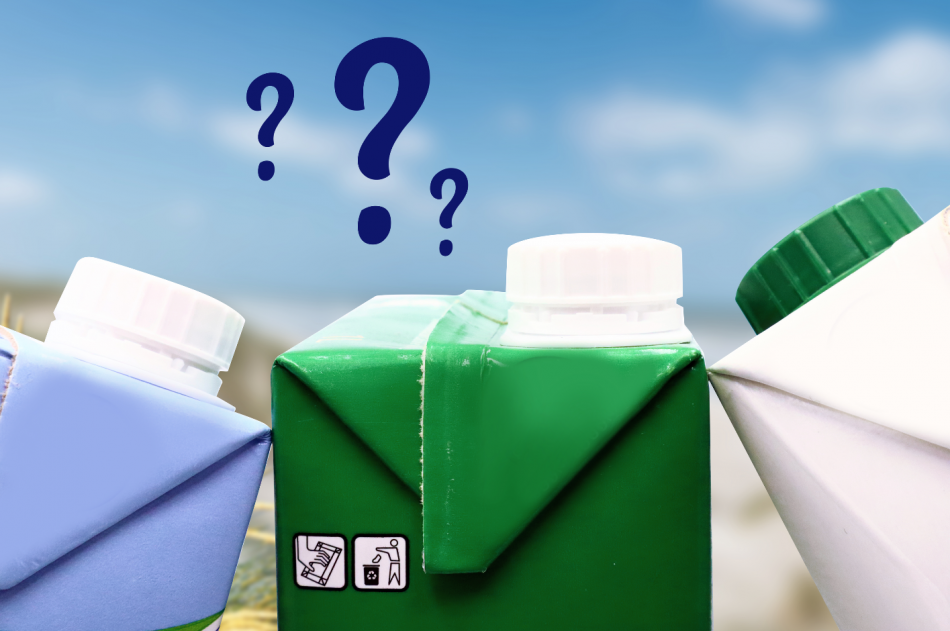 How do you dispose of a milk carton?
The tranquil time of milk bottles and direct delivery and collection at the front door is largely history. As early as 1943 the chemist Erik Wallenberg developed a packaging consisting of cardboard and a plastic coating that was ideal for transporting and storing milk.
The materials used have changed only slightly over the years. The milk carton used by NordseeMilch consists of 75% cardboard and has an outer and inner LDPE (low-density polyethylene) coating. The certified cardboard is sourced from sustainable, renewable sources. LDPE is very soft and temperature resistant. Most importantly, LDPE is physiologically harmless and does not release any substances that can be metabolized in the human body. This combination of materials ensures that the milk is impermeable to oxygen and light to keep it fresh longer. The screw cap and the associated practical aspect of resealability has played a major role in the success of today's milk packaging. The lid is made of a mixture of HDPE (high density polyethylene) and LDPE.
Disposal of milk packaging correctly? This is how it works!
Often the packaging can be folded together to save space in just a few easy steps. Simply fold corners upwards and then press the packaging together at the top and bottom. The screw cap should be removed for this. This can be screwed back on after folding.
The used material mix of plastic and cardboard can neither be disposed of in the paper garbage can nor in the black residual waste garbage can.
Recyclable material garbage can as a basis for recycling
A milk carton must be disposed of via the yellow recycling garbage can or the yellow bag. In addition, it is of course also possible to dispose of them at local recycling centers. Since 1991, used beverage cartons have been recycled in Germany and returned to the reusable materials cycle.
Similar Articles