14 / 12 / 2020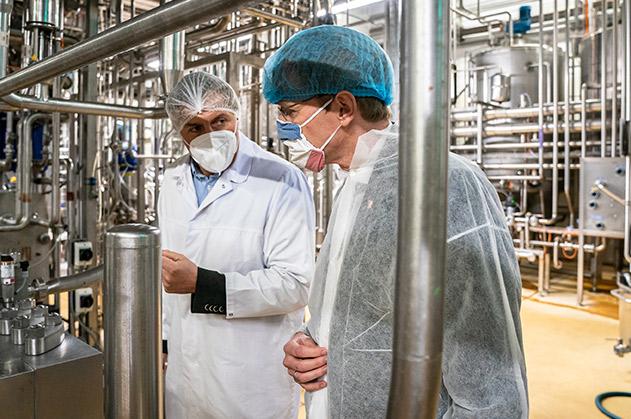 Visit from Minister President Daniel Günther
Visit by Minister President Daniel Günther to NordseeMilch eG in Witzwort on December 4, 2020.
NordseeMilch eG plans to invest in capacity expansion for organic, OGT and animal welfare milk in 2021/22. Organic milk has already been bottled at the Witzwort site for more than 10 years, with a strong upward trend. In the meantime, NordseeMilch eG has the highest organic milk processing volume in Schleswig-Holstein. 
NordseeMilch eG is also the first dairy in Germany to introduce milk without genetic engineering (OGT) to the market. Today, Ohne Gentechnik Milch has become the standard in food retailing in Germany. For about five years, the dairy has been offering animal welfare milk; this milk has been certified by the German Animal Welfare Association with two stars in the highest possible category. To achieve this, some of the farmers supplying the milk have had to make major modifications to their barns. The very high animal welfare standards are checked unannounced by external auditors up to four times a year. 
Due to very large increases in sales of these types of milk, the dairy in Witzwort is planning an extension. A production hall plus the latest filling technology will be built over the next two years. The state of Schleswig-Holstein has promised subsidies for the €28 million project. 
Minister President Daniel Günther presented representatives of NordseeMilch eG with a grant of €6.5 million for the project. 
Similar Articles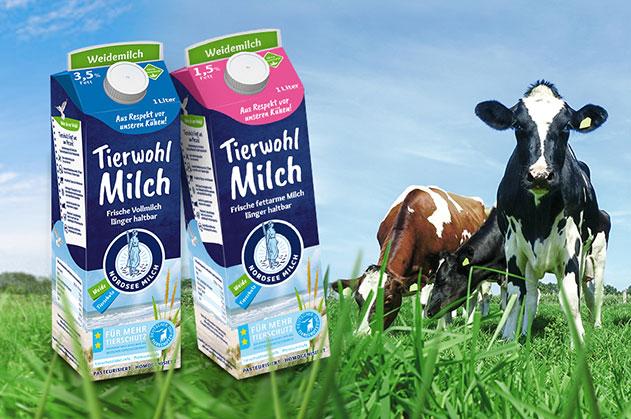 Keywords