13 / 03 / 2018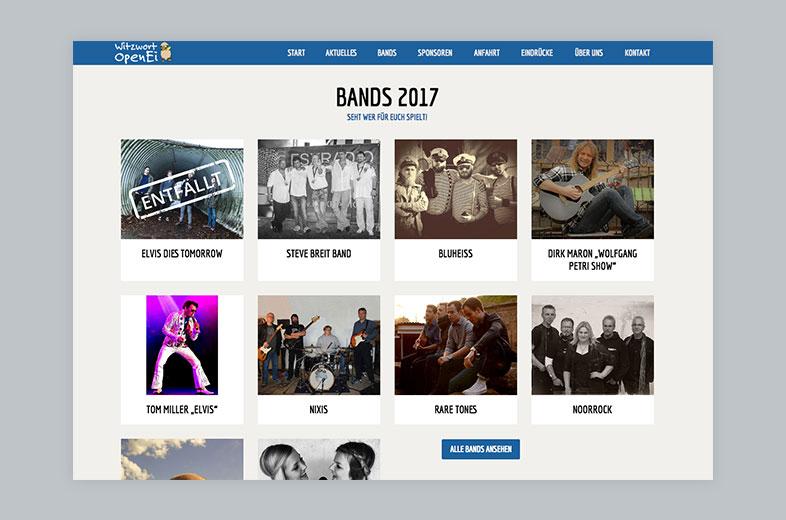 OpenEi – charity music festival in Witzwort
Witzwort OpenEi wants to bring a little more colour to the world. For years, OpenEi Witzwort has been an event for young and old, big and small. Every year, many helping hands and our sponsors work together to organise a day of music in a relaxed atmosphere.
The OpenEi music festival is hosted by a well-rehearsed team that dedicate heart and soul to the project. The performing artists waive their fee and all team members work on a voluntary basis. The purpose of this festival is to contribute to the musical enrichment of the lives of disabled people whilst promoting youth work in the region.
All of the acquired donations are given in their entirety to institutions, including music therapy at the Marienstift Clinic or youth work in Witzwort.
Osterhusumer Meierei Witzwort supports this event through an annual financial donation, as well as the sale of our products.
This year's music festival will be held on 18 August 2018. See here for more information: http://openei.de/ 
Similar Articles