A recipe by Thomas Sampl:
BUTTERMILK SOUP WITH STREAKY
BACON AND LEEKS
  Serves 4 | Ingredients:
200 ml buttermilk
150 g bacon
1 litre vegetable stock
600 g potatoes
1 onion
1 leek
1 carrot
1 bunch flat-leaf parsley
50 g raisins
100 g butter
100 ml white wine
1 pinch of salt
1 pinch of black pepper
 
STEP-BY-STEP GUIDE TO MAKING THE DISH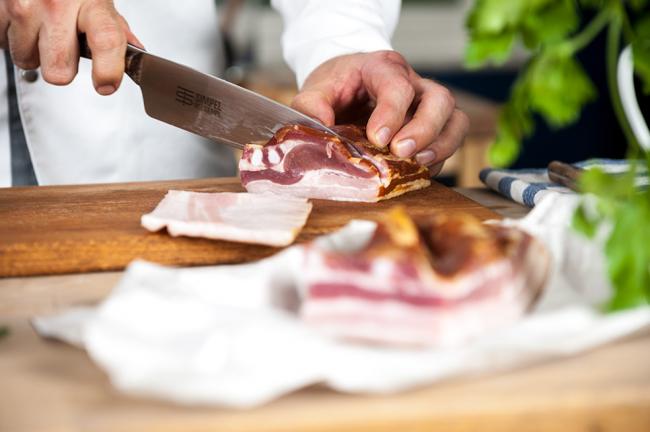 1. Cut the bacon into cubes and fry in a
pre-heated pan until crispy.
2. Peel and cut the onion into small cubes. Add to the pan and reduce the heat. Fry until soft.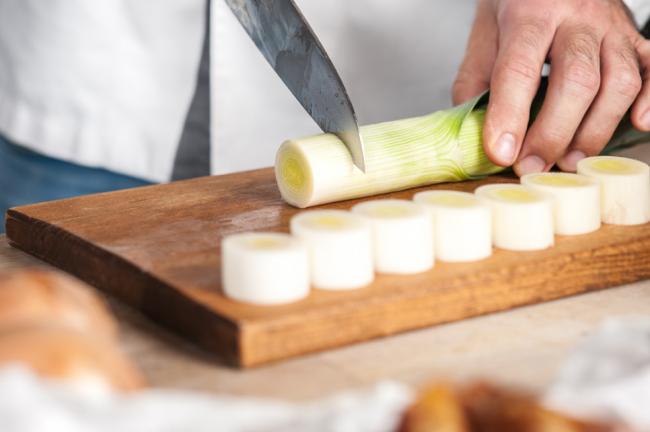 3. Halve the leek, wash it and slice into fine strips. Melt the butter and brown the leek in the melted butter.
4. Add the raisins and leave to simmer on a low heat.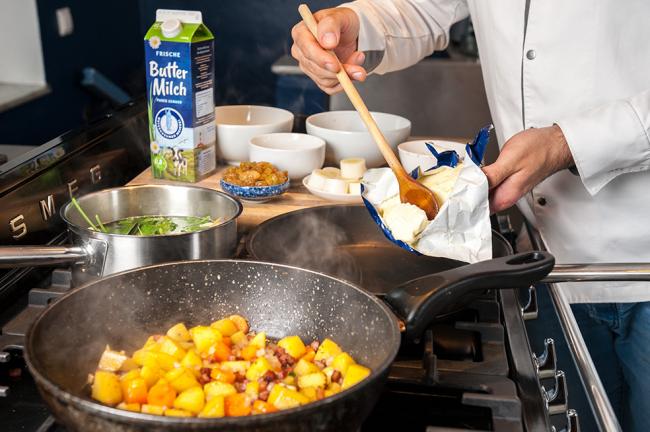 5. Wash, peel and cube the potatoes and carrots.
6. Add the potatoes to the bacon and onion
mixture. After a few minutes add the carrots too. After approx. 5 minutes in the pan turn down the heat and deglaze with white wine.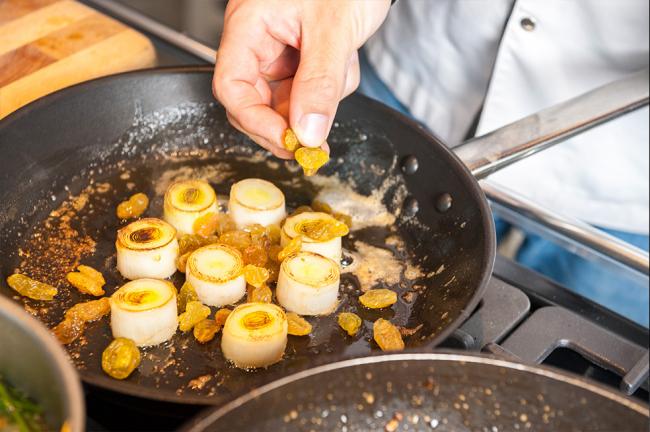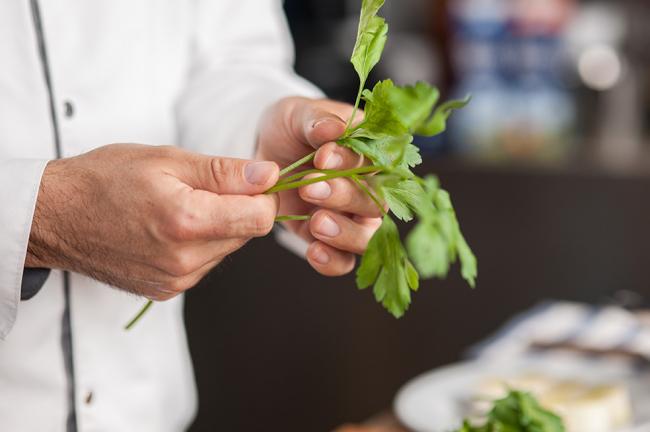 7.  As soon as the white wine has evaporated, top up with the vegetable stock and leave to cook.
8. Wash the parsley and slice into fine strips.
9. As soon as the potatoes and carrots are soft, purée the soup and season to taste with salt and black pepper.
10. Add the parsley to the raisins and leeks and season to taste again, using a small amount of salt and black pepper.
11. Put the soup in a bowl and top with the raisins and leeks. Shake the
buttermilk well and add it to the soup just before serving.
ENJOY
YOUR MEAL!